The HEDNO L&R Section, located in Athens, Greece, provides an exceptional precision, validation and testing infrastructure allowing the testing of single devices of measuring equipment – especially smart meters and measurement transformers – which have great influence on the Hellenic Power Grid. The laboratory has been accredited by the National Accreditation Body "ESYD", in order to comply with the general requirements of ISO/IEC 17025 which is the main ISO standard used by testing and calibration laboratories.
Location: Athens, Greece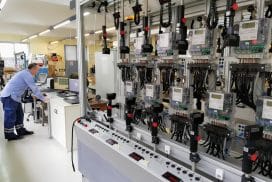 Do you have questions left? Feel free to contact us below.
If your enquiry contains strictly confidential information, please leave your contact details below and the lab host will contact you personally.