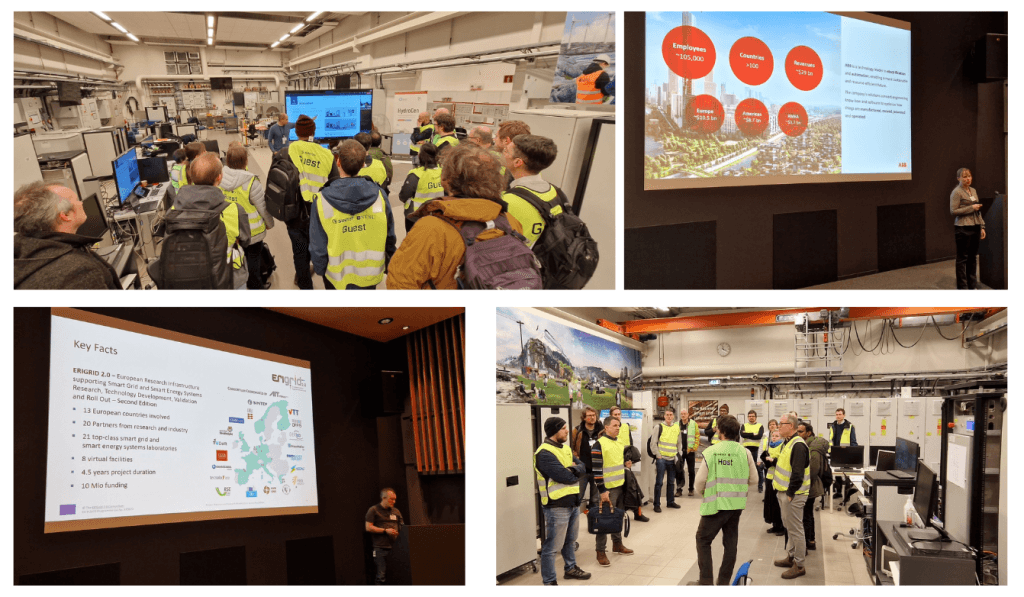 The workshop was held at the premises of SINTEF in Trondheim and attracted close to 30 researchers and professionals from academia, industry, and partners in the ERIGRID 2.0 and CINELDI consortium.
There were 3 main sessions in the areas of automation, the use of 5G and cyber security in smart grid. Each session had a keynote speech and a number of presentations from ERIGrid 2.0 and CINELDI partners. At the end of the first day, there was also a laboratory visit and demonstration in the National Smart Grid Laboratory of SINTEF.
Below are the list of key note speeches and presentations delivered during the workshop.
Session 1: Automation in smart grid
Session 2: Cyber-security in Smart Grid
Session 3: 5G for Smart Grid
Special session: Laboratory visit and demonstration
Joint ERIGrid 2.0-CINELDI workshop "ICT for automation in smart grid and its cybersecurity challenges" outcomes